Academic Achievement based on Ontario Ministry of Education Standards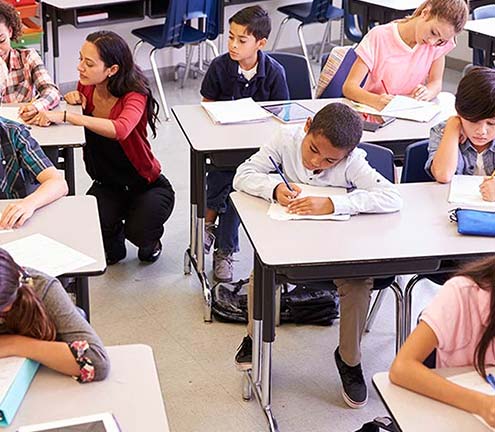 Beechwood Brainery is a Private Elementary School under the Ministry of Education of Ontario. We provide a dynamic curriculum based on Ontario standards. We customize our curriculum to meet student needs, including teaching previously missed content, additional practice of challenging concepts, and moving beyond their grade level if applicable.
Self-Awareness Skills
• learning to be aware of themselves in relation to others, make choices while weighing the pros and cons, work effectively in groups and on teams
Communication Skills
• learning and interpreting the many ways people communicate with each other, understanding asking for clarification/more information, and using information to infer meaning
Self-Regulation
• exploring ways to regulate their emotions, finding effective and useful ways to help individuals manage the ups and downs of day to day life
Academic achievement of an Ontario Secondary School Diploma (OSSD), continuing education college credits and/or academic advancement credits are a primary foundation of success at Beechwood Brainery.
The Brainery will provide:
Orientation to the existing online correspondence system provided by the provincial Learning Management System (LMS).
Academic support, tutoring, real-time adapted teaching, to ensure each attendee's success in achieving academic advancement.
Course selection & time management support. Completion will be monitored, and self-sufficiency fostered.