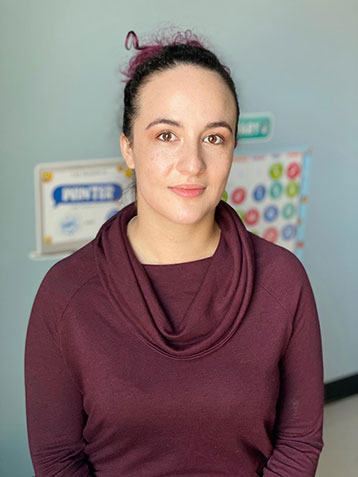 Katrina Rose
Special Education Teacher
Kat has worked with children and youth in a variety of settings for over 10 years. She is a Child and Youth Care Practitioner with a passion for facilitating safe spaces, specializing in co-current youth and children. She is currently studying Mental Health & Disability Management.
Kat began her career path by supporting high school aged youth with exceptionalities within the Public-School board. Additionally, she has supported youth and adults with Mental Health diagnosis and exceptionalities with day-to-day tasks and social skills.
She has worked within the private sector, in school settings, with a focus supporting children ages 3-7. She has also worked within a Youth Justice based setting that specialized in supporting individuals with Mental Health Concerns and Diagnosis.