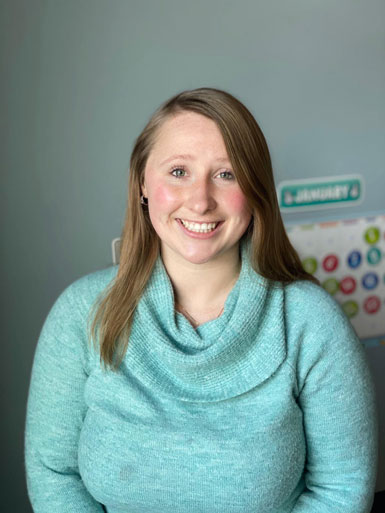 Kaitlyn Kaminsky
Special Education Teacher
Kaitlyn recently graduated from Brock University with an Honours Bachelor of Arts degree specializing in Child and Youth Studies. Kaitlyn is currently studying at Conestoga College completing her Autism and Behavioural Science post graduate degree.
Over the years Kaitlyn has acquired various experiences working with children and youth who have a variety of developmental abilities. Kaitlyn has taken a special interest in autism spectrum disorder and has been working over the years to enhance her knowledge of new and untraditional ways of teaching essential information to children. Kaitlyn has recognized that all children do not learn the same and that each child has the right to an individual program plan.
Kaitlyn's main priority is ensuring that each child is receiving a program plan that works best for them and their needs, while keeping the fun and their interest present!